Recipharm signs agreement with Arcturus for vaccine manufacture
Arcturus is a clinical stage messenger RNA medicines company focused on liver and respiratory rare diseases
Recipharm has entered into an agreement with Arcturus Therapeutics to support the manufacture of ARCT-021, Arcturus' COVID-19 vaccine candidate that is in an ongoing phase 1/2 clinical trial.
Commenting on the partnership, Thomas Eldered, CEO of Recipharm said: "We're delighted to be able to support Arcturus Therapeutics on such an important project."
"Our experience in managing the complexity of biologic projects means that we are ideally placed to support from early phase discovery all the way through to successful commercialisation. We're looking forward to working together and using our development and manufacturing expertise to continue to progress the project."
The companies are working together to secure commercial manufacturing production for 2021 and the future.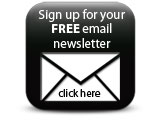 Pad Chivukula, PhD, CSO & COO of Arcturus Therapeutics stated: "We're looking forward to working closely with Recipharm in order to advance our objectives toward distribution of ARCT-021 broadly and playing an important role in global immunization to protect against COVID-19."
Companies