Redefining the chromatography experience with the Nexis GC-2030
Shimadzu's Nexis GC-2030 gas chromatograph has been designed to offer sensitivity and expandability
Providing the world's highest levels of sensitivity and reproducibility, Shimadzu's Nexis GC-2030 is the next industry standard gas chromatograph. It was designed to offer the sensitivity and expandability demanded by the market while also featuring functionality that enables almost anyone to easily operate and maintain the instrument intuitively.
The Nexis GC-2030 can be equipped with various high-sensitivity detectors, such as a flame ionisation detector (FID), which offers excellent sensitivity —<1.2 pg C/s related to dodecane — or the unique universal barrier discharge ionisation detector (BID), which can detect everything except neon and helium with up to twice the sensitivity of an FID and 200 times the sensitivity of a TCD. The maximum sampling frequency of 500 Hz allows all detectors to perform ultra-fast GC analysis.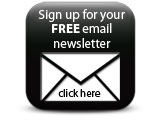 Equipped with a full colour LCD touchscreen, the Nexis GC-2030 can be operated intuitively by simply touching the clearly organised and easy-to-understand interface. This allows users to configure various parameter settings, perform self diagnostics, automatically check for carrier gas leaks and display chromatograms via the main GC unit interface. Furthermore, with its Click-Tek connectors, oven light and tool-free inlet features, maintenance has never been easier.
Featured Companies