Reduce water consumption and improve process efficiencies with the eco-friendly Minichiller
Many technical applications depend on a reliable cooling solution. Huber Minichillers are the ideal solution for environmentally friendly and economical cooling in laboratory and industry
There are several air and water cooled models available, with cooling powers from 0.28 to 0,9 kW. Efficient energy management in all Huber chillers ensures low operating costs and a quick return on investment.
The compact Minichiller is designed as a space saving tower and with a footprint of just 225 x 360 mm the Huber Minichiller takes up less bench space than many laptops. With a temperature range from - 25°C to +80°C and cooling capacity of up to 900 watts at 15°C, Minichillers are ideal for cooling reaction blocks, vapour traps, vacuum pump condensers, rotary evaporators or heat exchangers, supplying predictable and correct pressure, flow and temperature to applications resulting in tangible process efficiencies.
Because the Minichiller's internal volume is only 2 litres, it eliminates the risk of flooding in the laboratory. This allows the process to be run unattended further increasing efficiency.
The chillers are now available with the new OLÉ controller. The units combine state of the art technology with simple operation. OLÉ models are suitable for routine tasks in research and industry and are convincing as practice oriented basic equipment.
They are equipped with USB and RS232 interfaces as standard and have a bright, large OLED display. A Pt100 sensor connection to display (not control) e.g. the process temperature is available as Option.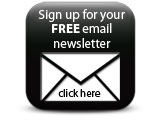 All Huber Chillers are designed for non-supervised permanent operation at ambient temperatures of up to +40 °C. The models are equipped with a circulating pump with 1 bar pressure for best flow rates. For applications with significant pressure loss, "P" models with stronger pressure pumps (2.5 bar) are available.
Featured Companies