Reliable and reproducible Monocyte Activation Test
Sanquin Reagents has developed a reliable and reproducible Monocyte Activation Test (MAT), which can replace rabbit testing for measuring endotoxin and non-endotoxin pyrogens
At the PharmaLab Congress 7–8 November 2017 in Dusseldorf, Sanquin will present the latest news on the Monocyte Activation Test, which is now commercially available in the MAT Cell Set.
Delegates can attend the Sanquin lecture presented by Dr Astrid Visser on 8 November 2.45 pm in the endotoxin and pyrogen section or visit Sanquin in the exhibition hall at stand 13.
A limited number of free one day entrance tickets (value 690 €) are available, please use the form to apply.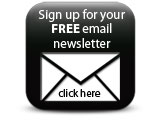 Sanquin Reagents closely co-operates with the divisions Research, Diagnostic Services, Plasma Products and Blood Bank. This combination of expertise has resulted in a unique setting for the development, production and support of MAT, which is available in the form of an assay kit and services.
Companies