Rewind Therapeutics appoints CEO
Rewind Therapeutics, a private Belgian biotech company developing innovative first-in-class therapies for myelin-related diseases, has appointed Ian J. Reynolds as its CEO.
Reynolds is a neuro-pharmacologist and brings more than 20 years of drug discovery and development experience with his career spanning academia, start-up enterprises in neuroscience drug discovery and big pharmaceutical companies, where he led large drug discovery and development teams and global licensing and collaboration initiatives.
Reynolds worked on the discovery and development of novel therapeutics for Parkinson's Disease, Amyotrophic Lateral Sclerosis, Huntington's Disease, Multiple Sclerosis and Age-Related Macular Degeneration.
Reynolds is a member of the Innovative Medicines Initiative Strategic Governance Group on Neurodegeneration and of the Scientific Advisory Boards of the Michael J. Fox Foundation, Target ALS and the Parkinson's Foundation.
Prior to joining Rewind Therapeutics, Reynolds was VP and Head of Discovery Research at Teva Pharmaceuticals in Pennsylvania, US. Here he led the delivery of new small molecule drugs for the firm's speciality medicine pipeline.
Previous roles have included Senior Director of Discovery Biology at Knopp Biosciences in Pittsburgh and Senior Director at Merck Research Laboratories (West Chester, PA). Between 1988 and 2005, Reynolds was at the University of Pittsburgh School of Medicine, where he also served as a Tenured Professor and Vice Chair of the university's Department of Pharmacology.
Reynolds gained his PhD from the Department of Pharmacology and Experimental Therapeutics at Johns Hopkins University, Baltimore, and was a Postdoctoral Fellow at the University of Chicago Department of Pharmacological and Physiological Sciences.
Jim Van heusden, executive chairman of Rewind Therapeutics, said: "We are thrilled to welcome a scientific leader of Ian's calibre to spearhead our development of novel re-myelinating therapies. He has a strong and deep track record of novel drug development that has earned him respect and recognition across academia and industry. I am confident that under his leadership as CEO his expertise and insights will allow Rewind to rapidly progress its novel therapies for myelin-related diseases into clinical development."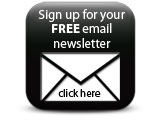 Ian Reynolds said: "I am really excited to have the opportunity to lead Rewind's efforts to develop innovative therapies targeting myelin-related diseases and to bring them quickly into the clinic. We have the funding in place to pursue this work, and I am delighted to add my experience and knowledge to build a talented team at Rewind to achieve our clear corporate goals."
Companies