Ricerca completes purchase of MDS Pharma businesses
The acquisition gives Ohio-based Ricerca more capacity and capabilities.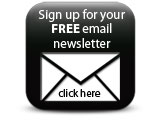 Ricerca Biosciences, a US contract drug development organisation, has completed its US$35m acquisition of the discovery and preclinical operations of MDS Pharma Services.

The MDS business employs almost 600 people in Bothell, Washington, US; Lyon, France; and Taipei, Taiwan.

The acquisition gives Ohio-based Ricerca more capacity and capabilities, including the ability to offer more global toxicology services by coordinating projects between North America, Europe and Asia, as well as streamlined lead optimisation services that combine efficacy and biomarker assays with medicinal chemistry.

The firm will also be able to offer full pharmacological profiling services including molecular, cellular, tissue and in vivo assays of development candidates. In addition, radio labelled compound synthesis will be available for all locations worldwide.

"We provide unique discovery and development services," said Ricerca ceo Ian Lennox. "Our expanded organisation is a research partner clients can rely on to think strategically about projects, anticipate needs and rapidly deliver study results."

Ricerca Biosciences currently has capabilities in discovery and medicinal chemistry, API process chemistry, cGMP manufacturing and scale-up and IND-enabling toxicology. The addition of MDS Pharma Services" molecular profiling, pharmacology/DMPK and drug safety assessment services will allow the company to offer a more comprehensive suite of discovery and preclinical services to support drug candidates from discovery through IND on a global scale.


Companies