Rieke repackages Ultrabase cream 500g in a convenient pump dispenser
A special suckback feature pulls product back into the nozzle after dispensing for a consistently clean and hygienic operation
Rieke Dispensing has repackaged Ultrabase 500g
Rieke Dispensing has repackaged emollient cream Ultrabase in a 500g AVDS pump dispenser, which helps provide a better experience for the patient.
AVDS features a dispensing action that ensures almost complete evacuation of the container, offering excellent value-for-money. The easy-to-use pump provides controlled dispensing of the product while a special suckback feature pulls product back into the nozzle after dispensing for a consistently clean and hygienic operation.
For added convenience, a security tab stops the product being dispensed unintentionally.
The Rieke AVDS range has been designed to handle products that have a very high viscosity, do not self-level and are difficult to dispense effectively. The system uses airless technology incorporating a special one-piece piston that pushes product up from the bottom of the container. This ensures that at least 98% of the product is dispensed.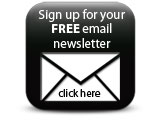 The dispensers are suitable for air- and oxygen-sensitive products and a non-metal contact construction means they are compatible with a wider range of product formulations and ingredients.
Companies