Rigel to concentrate on three of its leading clinical programmes
This will mean cutting its workforce by about 18% or 30 people
Rigel Pharmaceuticals, a clinical stage drug development company based in South San Francisco, is narrowing its focus to concentrate on three of its leading clinical programmes, a move that will mean axing about 18% of its workforce.
The firm plans to start a Phase III clinical study of fostamatinib, a treatment for immune thrombocytopenic purpura (ITP), which is a blood disorder that mostly affects women. It will cease further development of fostamatinib for the treatment of rheumatoid arthritis or lymphoma, citing disappointing results from recent clinical trials and strong competition in these indications.
Rigel anticipates moving ahead on either its treatment for discoid lupus erythematosus (DLE), an autoimmune skin disease, or its treatment for dry eye. The firm expects to advance one of these two molecules into a Phase III clinical programme by 2014/15.
'We have made a decision to concentrate our resources on the programmes that we believe hold the greatest potential for a near-term path to market,' said James Gower, Chairman and Chief Executive of Rigel. 'The size and scope of these clinical programmes are such that we can fund and manage them in-house, thereby maintaining control and flexibility over their development.'
As a result of this strategy, Rigel will cut 30 jobs, mainly from the drug discovery area.
As of 30 June 2013, the company had US$251m in cash and equivalents, which it says is enough to support its development priorities into 2016.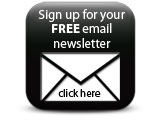 Rigel says it remains committed to identifying and developing novel small molecule therapeutics and will maintain active programmes including: R118, an oral AMPK activator being developed as a potential treatment for intermittent claudication (peripheral artery disease).
Companies