Romaco combines liquid filling and cartoning in one high-speed line
Pharmaceutical liquids filled into bottles with secondary packaging into folding cartons will be shown at Pharmintech
The Macofar LF 200 product family was developed by Romaco in response to growing demand for high-speed machines
The new Macofar LF 200 product family for filling liquids into bottles was developed by Romaco in response to growing demand for high-speed machines. When installed in an in-line configuration with the Promatic PC 4200 continuous motion cartoner, the machine achieves a maximum output of 200 bottles a minute. The technology is suited for processing pharmaceutical liquids of almost any viscosity.
The Macofar LF 200 can be used to handle bottles 16–90mm in diameter and 35–200mm in height with a filling volume of 0.5–500ml. The transport system that transfers the containers through the individual stations on the line can be adjusted quickly and easily to different packaging dimensions and designs. Downtimes for changing the product are therefore reduced to a minimum.
All parts of this compact machine are optimally accessible and simple to clean. Several possible dosing systems and pumps allow greater flexibility. The technology also provides a number of options regarding the closure system. Plastic or aluminium screw caps can be fitted with various inserts such as pipettes or sprays. The cap feeding system is mounted extremely ergonomically, so that the feeding and changeover processes are now far more straightforward.
The Macofar LF 200's cGMP-compliant balcony design rules out cross-contamination of all kinds.
The filled and capped bottles are transferred to the Promatic PC 4200 continuous motion cartoner, which is also capable of a maximum output of 200 packs a minute. This step is optimised and synchronised by a servo-driven transfer station.
The Promatic PC 4200 continuous motion cartoner
The folding cartons are picked up by suction cups and opened in an active movement, resulting in much lower mechanical loads on the packaging. Since Venturi systems are used instead of vacuum pumps to open the folding cartons and fold the leaflets, the operator is exposed to significantly less noise.
The cGMP-compliant balcony design of the Promatic PC 4200 enables good access to all machine parts. Thanks to the use of plastic-coated toothed belts, all chains and mechanical gears have now been eliminated, reducing the time for maintenance and cleaning, while the product or the format parts can be changed in minutes.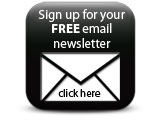 The Romaco technology will be on show at Pharmintech in Bologna, Italy from 17-19 April in Hall 22, Stand A3.
Companies