Romaco delivers first Siebler StripTabs to Indian contract manufacturer
Romaco has developed its first Siebler StripTabs line for Ankur Drugs and Pharma, based in Baddi and Daman, India.
Romaco Siebler StripTabs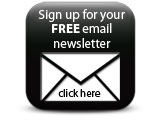 Romaco has developed its first Siebler StripTabs line for Ankur Drugs and Pharma based in Baddi and Daman, India. It will be used for the production and packaging of pharmaceutical orally dissolving strips for pain and hormone therapies, as well as for treating erectile disfunction. Taken orally, the wafer-thin StripTabs dissolve on the tongue in seconds.

This type of medication, based on a starch and polymer solution, is currently being considered as a carrier for more than 600 different APIs.

"This innovative pharmaceutical dosage form has the potential dramatically to change and expand the landscape of traditional dosage forms," says Purnandu Jain, chief executive of Ankur Drugs and Pharma.

The Indian company is currently using more than 50 blister and strip packaging lines, cartoners, tube fillers, as well as aseptic powder filling lines made by packaging specialist Romaco of Karlsruhe, Germany. It currently produces and packages more than 400 different drugs for the Indian, Asian and African pharmaceutical markets.

Customised manufacturing and packaging processes are needed to handle the thumb-sized strip dosage forms, which are only 60-100μm thick. First, the active pharmaceutical ingredient suspension is prepared using a homogenising process on a vacuum-processing unit made by Romaco FrymaKoruma. Directly blending in the APIs, right at the beginning of the process, results in high dosing accuracy, the company says.

The liquid is then applied with a thickness tolerance of 1μm to a high-precision substrate film. After being conveyed through several drying units, the coated strips are wound into rolls with widths of up to 240mm, which are transferred to a Siebler HM 2/500 heat sealing machine for further processing.

After unrolling, the coated substrate strips are conveyed through the unit's cutting station and the film tablets cut to the required dimensions of 20 x 30mm, leaving the carrier material intact.

In the next step, the cut strips are pulled over a sharp-edged dispensing tongue where they become separated from the substrate film and are conveyed as individual units to the sealing area.

A shuttle system carries the individual film tablets onto the primary packaging film with a sealing width of up to 500mm.

The StripTabs then come to the HM 2/500's ten-line sealing process, which has a maximum packaging speed of 1,500 strips/min. Sealed in light- and moisture-proof soft aluminum foil pouches, the StripTabs have a shelf life of up to three years.