Roquette offers a new support model to speed up product development
Manufacturers of nutraceutical and pharmaceutical products who want to get new products onto the market more quickly and reliably now have access to a new solution
Manufacturers of nutraceutical and pharmaceutical products who want to get new products onto the market more quickly and reliably now have access to a new solution. 'Boost your NutraPharma project' is a unique Roquette service based on the company's 80 years of ingredients and related equipment expertise.
With 'Boost your NutraPharma project' Roquette fills a missing link in the galenic form development chain: the expertise and equipment required to maximise the efficient support of a new product development project.
'To achieve such support requires a variety of the latest and most efficient lab equipment, some of which is rather rare, like the Stylcam compression simulator,' says Philippe Lefevre, Global Coordinator for Pharmaceutical Applications at Roquette's Application Development Centre for Food, Nutrition and Health. 'This kind of equipment covers the majority of solid forms and the different progressive galenic steps: mixing, dry and wet granulation, compression and coating.
'A variety of equipment sizes is also available: laboratory, pilot, pre-production and production. All this enables us to acquire the necessary data and to treat them in real time, thereby deepening understanding of the formulation's behaviour. While the customer can participate in the tests, the products require expert handling, both to ensure our expertise is put to good use and for reasons of safety, insurance and materials handling,' he explains.
Roquette's 'Boost your NutraPharma project' completes the services provided by today's CROs. Pricing depends on size of project, equipment and level of expertise. Provision of equipment represents just one part of the support model; the other part is the multidisciplinary expertise built on decades of experience.
'Our customers' expertise is mainly centered on their nutraceutical or pharmaceutical assets and in their marketing positioning. Our expertise is in excipients and is combined with our highly evolved knowledge of finished product forms,' explains Sophie Lecuyer, Customer Solutions Development Manager at Roquette's Global Market Unit.
'Our ability to perform raw materials tests is significant whereas that of our customers tends to be constrained by price, availability and asset regulation.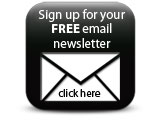 'Our specialists also keep in close touch with Roquette Application Development Centres around the world, which pool knowledge and regional experience. A linked advantage is that they can draw inspiration from food formulations developed by our food application laboratories. The resulting transfer of technologies is likely to further benefit the developers of nutraceutical and pharmaceutical products.'
Featured Companies