Rostec develops rotavirus vaccine with Indian partners
The new drug will be packaged in Russia in 2020, while the full production cycle will be launched in 2026
Rostec's subsidiary, National Immunobiological Company (Nacimbio), will localise production of the rotavirus vaccine in Russia in accordance with its agreement with Indian partners.
An exclusive agreement on transfer of vaccine production technologies was signed by Farm Aid and two Indian biotechnology companies, Serum Institute of India and Zydus Cadila (Healthcare).
It is planned that by 2020, the Russian company will package the vaccine. The full production cycle, including production of antigens, will be launched in 2026.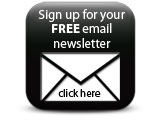 "The Russian Ministry of Healthcare aims to add rotavirus vaccines to the National Immunization Calendar in 2020. By this time we will be able to fully meet the needs stated in the government order. The supply of the rotavirus vaccine in the interests of the Ministry of Healthcare may total 4.5 million doses per year," said Oleg Yevtushenko, executive Director of Rostec.
Companies