Rotronic publishes new catalogue
Promotes new products for measuring CO2 and advanced wireless data loggers
The new product catalogue details new product lines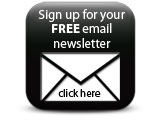 Rotronic's new catalogue lists new product lines for measuring CO2 and advanced wireless data loggers.

In addition to the Swiss firm's established products for measuring humidity and temperature, the catalogue also presents a new focus on after-sales services. The range includes product training courses, as well as validation, mapping and calibration services.

To place an order and find further details on the range of Rotronic measuring equipment, visit the website.


Companies