Russian syringe maker is looking for manufacturing site in Belarus
Ural Medical Company and other manufacturers are looking to make connections between the countries
Ural Medical Company is looking for a site in Brest, Belarus, to build a syringe plant, the Belarusan Telegraph Agency has reported.
The information was divulged by the Deputy Head of government of Russia's Udmurt Republic, Mikhail Khomich, as he met with Belarus' Healthcare Minister Valery Malashko.
"Our delegation includes representatives of several companies which seek to establish ties with Belarusian partners. For example, Ural Medical Company which produces syringes has asked us to help find a construction site in Brest. It intends to open a new plant there, which will benefit both the parties," Mikhail Khomich said.
The Udmurt Republic declared the year 2019 as the Year of Health. According to the deputy chairman, this is the reason why healthcare issues are on the agenda of the current visit to Belarus.
All the companies of the business mission (KrioTehnoMed, Izhevsk Mechanical Plant, Akustmash) are interested in establishing ties with Belarusian partners and eager to cooperate.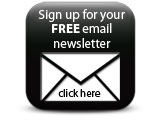 According to Valery Malashko, it is important not only to discuss the intentions to cooperate but to conclude certain contracts which will enable the parties to develop relations.