SAFC enters South Korean biopharma market with CrystalGenomics agreement
Contract Manufacturing | Research
Will use its pre-formulation services to support NSAID product development
SAFC, the contract manufacturing and services division of Sigma-Aldrich in the US, has signed an agreement with Seoul, South Korea-based CrystalGenomics to support the development of active pharmaceutical ingredients (APIs) for non-steroidal anti-inflammatory drugs (NSAID).
The agreement is SAFC's first pre-formulation services contract in the South Korean pharmaceutical market.
CrystalGenomics is a clinical stage biopharmaceutical company that develops innovative drugs based on structural chemoproteomics, a technology that accelerates drug discovery.
Under the collaboration, CrystalGenomics will use SAFC's Pharmorphix pre-formulation technology services, which are based in Cambridge, UK, to understand the physical properties of APIs. The services will also aid in determining the selection of optimal crystallisation processes, ensure batch-to-batch consistency in manufacturing and help to maintain efficacy and patient safety.
CrystalGenomics is developing three clinical stage candidates. The leading candidate is a next-generation NSAID for osteoarthritis, which is in Phase III development.
The firm is also developing multiple novel candidates in various stages of development for therapeutic areas focused on inflammation, oncology, CNS and infection.
Gilles Cottier, SAFC president, said: 'Our expertise in the pre-formulation of pharmaceuticals has allowed us to engage with CrystalGenomics through this agreement and to introduce our unique technologies to the South Korea market.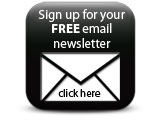 'As the drug discovery and development process becomes increasingly complex and expensive, we feel that our pre-formulation services are well-positioned to help pharmaceutical and biopharmaceutical companies around the globe to accelerate their pipelines.'
Companies