SCHOTT teams up with SINCAD
Schott's packaging division has signed an exclusive cooperation and development agreement with the French engineering company that specialises in developing and manufacturing vision control systems
International technology group SCHOTT and the French engineering firm SINCAD have signed an exclusive cooperation and development agreement aimed at strengthening SCHOTT's expertise in the field of camera inspection systems. The agreement includes the assurance that SINCAD will distribute its advanced camera systems exclusively to SCHOTT and not offer them to any other supplier in the pharmaceutical industry in the future.
To manufacture its high-quality packaging for the pharmaceutical industry, including state-of-the-art ampoules, vials, cartridges and syringes, SCHOTT relies on the most advanced camera systems to inspect and ensure the quality of each individual product. The cameras measure the accuracy of the geometry as well as other important parameters. The vision control systems from SINCAD are used to ensure the appearance, dimensional accuracy, color, and 3D laser profile.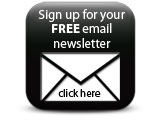 "We have been working with SINCAD for some time now and greatly appreciate their extremely reliable systems. This cooperation now exclusively binds this excellent supplier of vision control camera systems to us," says Christoph Döppes, Project Director New Production Concept Vials, Global Operations at SCHOTT. "We plan to share our mutual know-how in order to learn from each other, make our products even better, and develop better camera systems in the future." This will also involve artificial intelligence, an area that SCHOTT has been strategically investing in most recently. For instance, the camera systems will be shown images of defective products so they can independently learn to recognise even the most minor defects in the products manufactured.
Featured Companies