SGS Life Science Services completes new laboratories at its Shanghai facility
Will also expand the microbiology laboratory at the site
SGS Life Science Services, a provider of bio/pharmaceutical analytical and bioanalytical contract solutions, has finished building its Shanghai, China, cGMP chemistry and biotechnology testing laboratories.
Next month, the company will start work to increase its microbiology laboratory at the site, expanding it from 250m2 to 750m2, taking the total floor plan to 3,200m2. The number of people employed at the facility has grown from 74 in 2014, to 120, with SGS anticipating that this will grow to 135 by the end of this year.
New services available as a result of the completion include a highly active compound laboratory to be used for testing products such as antibodies and hormones. While the testing of these compounds involves physical and chemical analyses, based upon pharmacopeia methods and/or client methods, greater controls are implemented to avoid cross contamination. In addition, the new biotechnology testing laboratories will expand the portfolio of services offered in Shanghai to include cytotoxicity, cell-based assay, endotoxin, and ELISA testing. In addition to new office space, a drug compatibility study lab, designed to meet regulatory requirements, has also been introduced.
The facility currently provides services for method development and validation, testing of raw materials, APIs and finished products, as well as testing of Traditional Chinese Medicines. Other new capabilities at the Shanghai site include a dissolution laboratory for generic drug stability studies.
'The plans for investment and expansion at the Shanghai facility that we originally announced in July 2014 have been superseded by demand from international and domestic customers, particularly in the extractables and leachables testing market,' said Andy Yi, General Manager, SGS Life Science Services, Shanghai.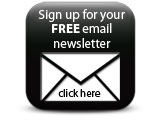 The Shanghai completion follows SGS's announcement in April 2015 that it had completed an expansion at its Mumbai, India, cGMP facility, which saw the previous 1,393m2 laboratory space more than double in size to 3,400m2, with the workforce increasing from 65 to 115.
Featured Companies