SGS appoints new oncology medical director
István Udvaros will support the sales, clinical pharmacology, clinical trial management and biometrics teams
Istvan Udvaros
SGS, a UK-based inspection, verification, testing and certification company, has appointed István Udvaros as Medical Director Clinical Research and Project Director Oncology.
In the newly created role, Udvaros will be based at the SGS Life Science Services facility in Mechelen, Belgium. He will support the growing sales, clinical pharmacology, clinical trial management and biometrics teams with medical and scientific advice, placing a special focus on oncology. The position strengthens SGS's strategic development in infections, diseases, oncology and vaccines.
Udvaros joins SGS after spending 20 years working within the fields of ENT/head and neck, clinical oncology and clinical pharmacology.
His most recent position was with PRA International as Director of Clinical Operations, managing the Phase I unit.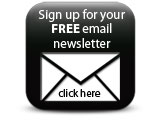 SGS has eight clinical trials facilities and 21 laboratories across North America, Europe and Asia offering GMP/GLP compliant contract analytical and bioanalytical services to large pharmaceutical and biotechnology firms. From supporting drug development to performing quality control testing of raw materials and finished products, SGS's laboratory services include analytical chemistry, microbiology, stability studies, biosafety, and protein analysis. SGS also provides clinical trial management (Phase I to IV) and services encompassing data management and statistics, PK/PD modeling and simulation, pharmacovigilance and regulatory consultancy.
Featured Companies