SGS continues to invest in bioanalytical testing at laboratory in Poitiers, France
Installs an Immune Response Module as part of its Watson laboratory information management system
SGS, a bio/pharmaceutical analytical and bioanalytical contract solutions provider, has fully installed and validated an Immune Response Module (IRM) as part of its Watson laboratory information management system (LIMS), at its facility in Poitiers, France.
The firm says the investment will enable higher throughput of samples, and electronic data capture to ensure integrity of information in regulatory submission and acceptances.
The IRM allows for faster immunogenicity data processing and easier consolidation of sample data, increasing efficiency in terms of time and cost for clients. The integration of the module into the existing LIMS infrastructure means bioanalytical studies can be managed by a single tool, and clients' immunogenicity data can be stored and processed within a secure environment.
The new module can be used for GCP and GLP compliant studies.
'For our clients, this investment will reduce the time spent processing complex, bioanalytical data, and also ensure that any regulatory submission based upon results and data generated by SGS will stand up to scrutiny,' said Alain Renoux, Laboratory Director of SGS Life Sciences Poitiers.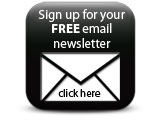 'We are seeing much greater demand for bioanalytical testing as this field of research widens, and SGS continues to invest in areas that benefit our clients' long term goals.'
Featured Companies