SGS expands GMP-compliant solid state analysis services at US laboratory
Invests in X-ray powder diffraction capabilities at Lincolnshire, IL
SGS Life Science Services, a pharmaceutical clinical and bioanalytical contract solutions provider, has invested in X-ray powder diffraction (XRPD) capabilities at its Lincolnshire, IL, US laboratory for solid state analysis. The service is now being offered to customers who wish to study crystallinity and polymorphism under cGMP conditions.
With this technique, the laboratory adds a comprehensive polymorph analysis, screening and determination service, complementing existing capabilities in differential scanning calorimetry (DSC) and thermo-gravimetric analysis (TGA).
XRPD can also be used to identify crystalline materials, pursuant to USP <941> testing, as well as quantitative phase analysis and assessment of the degree of crystallinity of solids. The non-destructive nature of XRPD makes it suitable for systematic pre-formulation studies and for testing drug-excipient compatibility.
Installed and operational, the XRPD instrument is equipped with a very sensitive Lynxeye detector which allows methods to be developed and optimised quickly without compromising data quality. Analysis under cGMP conditions is possible as the diffractogram is 21 CFR compliant.
Mark Rogers, Senior VP, Life Science Services at SGS, says this investment is in response to growing demand for extended solid-state characterisation testing from customers.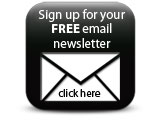 'Adding X-ray powder diffraction to our global portfolio of services broadens the company's expertise and widens our offering for both existing and potential new clients,' he says.
Featured Companies