SGS installs Cobas 6000 analyser series at its laboratory in Poitiers, France
The device will be used for for automated biomarker analysis
SGS Life Science Services, a Geneva, Switzerland-headquartered pharmaceutical analytical and bioanalytical contract solutions provider, has purchased a Cobas 6000 analyser system, chemistry module, for use at its Poitiers, France, laboratory, further underlining its commitment to supporting the development of new biological products. This platform allows a large number of biological parameters (biomarkers) and metabolites to be determined in as little as two minutes, with precision and reliability, using small sample volumes.
Employing the concept of 'open' technology, the Cobas 6000 provides for easy-to-use reagents as well as those not provided by the manufacturer. This allows SGS to offer additional tests that can be validated based upon the company's expertise.
To meet the requirements of bioanalytical Good Laboratory Practice (GLP), all results are entered directly into the Watson Laboratory Information Management System (LIMS) for traceability of analysis and can be grouped by patient, even if the results are obtained during long term kinetics.
'This investment will permit the SGS Poitiers site to provide more analysis of biomarkers in a GLP environment and complies with the latest guidelines of Good Clinical Practice (GCP),' said Alain Renoux, Director of SGS Life Science Services in Poitiers.
The Cobas 6000 System ensures traceability of the sample before and after dosing
'From a clinical protocol compliance perspective, the Cobas 6000 System ensures traceability of the sample before and after dosing, and allows trial sponsors to limit the volume of biological matrix collected in the patient.'
This latest investment complements developments at the company's laboratory in Clichy, France, where the qualification of a new Hitachi L-8900 amino acid analyser has recently been completed. This instrument is used to perform the analysis of amino acids in compliance with pharmacopoeial requirements (EP Section 2.2.56 and USP <1052>).
Both SGS laboratories in France offer a full range of tests in accordance with Good Manufacturing Practices (GMP), GCP and GLP for the development of small and large molecules (innovative products, generics, or biosimilars).
With 21 laboratories offering contract analytical and bioanalytical services, SGS leverages its wholly-owned global network in North America, Europe, and Asia, to deliver harmonised solutions to large pharmaceutical and biotechnology firms.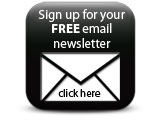 In addition to testing services for the bio/pharmaceutical market, the company provides clinical trial management (Phase I to IV) and services encompassing data management and statistics, PK/PD modelling and simulation, pharmacovigilance and regulatory consultancy.
Featured Companies