SGS opens extractable and leachable testing facility in Wiesbaden, Germany
New facility will be the global Center of Excellence for extractable studies and impurities profiling, as a hub across the global network of laboratories
SGS, a leading bio/pharmaceutical analytical and bioanalytical contract solutions provider, has opened a new facility in Wiesbaden, Germany, exclusively to offer extractables and leachables testing to the pharmaceutical and related industries.
SGS had previously offered these services from its Taunusstein, Germany laboratory, approximately 20km from the new site, but customer demand has seen the need for a dedicated facility and increased investment for this business.
The 500m2 facility accommodates an increased number of scientists. Equipment and instruments that have been both transferred from Taunusstein, and newly acquired, have been qualified and validated in the new laboratory.
Ongoing projects being undertaken for clients have been successfully transferred to Wiesbaden, and the space vacated at Taunusstein creates an opportunity for SGS to expand its quality control release testing capabilities at that facility.
'This investment in both a new facility and advanced analytical technologies is in response to increased awareness of regulatory requirements globally and growing customer demand,' commented Dr Sheida Hoenlinger, Director, Life Sciences Germany.
'SGS has a very strong reputation within the industry for extractables and leachables testing, and this step, to build a dedicated facility, allows us to offer our clients greater opportunities to identify the unknowns through more sensitive and accurate impurity profiling techniques,' Hoenlinger added.
With 21 laboratories offering contract analytical and bioanalytical services, SGS leverages its wholly owned global network, present in North America, Europe and Asia, to deliver harmonised solutions to large pharmaceutical and biotechnology firms.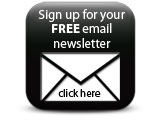 In addition to testing services for the bio/pharmaceutical market, SGS also provides Phase I–IV clinical trial management, and services encompassing data management and statistics, PK/PD modelling and simulation, pharmacovigilance and regulatory consultancy.
Featured Companies