STORM Therapeutics strengthens board with appointment of Professor Paul Workman
STORM Therapeutics, the drug discovery company focused on the discovery of small molecule therapies modulating RNA epigenetics, announced the appointment of Professor Paul Workman to its board.
This appointment continues STORM's evolution of its management and advisory networks as it fulfils its ambition to become the leading therapeutics company in RNA epigenetic modulation.
Keith Blundy, CEO of STORM Therapeutics, said: "I am pleased to welcome Paul as Independent Director to STORM's board."
"Paul brings a wealth of experience in cancer biology and drug discovery, in addition to the translational expertise of moving emerging biology to therapeutic applications through his experience of leading a world class cancer institute and being a founder of companies such as Piramed."
We look forward to Paul's input on development and positioning of STORM's emerging RNA epigenetics platform and programmes.
Professor Paul Workman, Chief Executive and President of The Institute of Cancer Research, London, said: "I am delighted to be joining the board of STORM and working with the company in this exploding area of biology."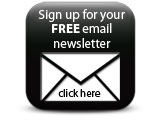 "RNA epigenetic modulation is an exciting area of science with real potential to deliver new targeted cancer therapies. I look forward to working with the board to help guide STORM's innovative research programmes, adding my experience from drug discovery in academia, pharma and biotech."
Companies