SYNERLAB makes simultaneous acquisitions
Contract Manufacturing | Finance
Addition of expertise in lyophilisation and galenic formulations enables SYNERLAB to offer full range of services
SYNERLAB, a leading French pharmaceutical contract manufacturing firm, reinforces its position in the contract manufacturing market with the acquisitions of lyophilisation services company Lyofal and IDD-Tech Orleans, which specialises in the development of solid dosage forms.
By acquiring Lyofal, SYNERLAB adds competencies to its existing range of outsourcing pharmaceutical services and gains entry into the fast-growing market of lyophilised dry forms.
Lyophilisation specialist Lyofal offers services from determining lyophilisation parameters, formulation assistance, and improvement of existing cycles within R&D services to production of pilot to industrial scale, for bulk products (APIs, plant or animal extracts, etc.) as well as vials (diagnostic use) or moulded forms (haemostatic patches or medical devices).
The expertise of IDD-Tech, which now becomes SYNERLAB Developpement, is in galenic formulations as well as analytical drug development, and will allow SYNERLAB to offer its clients a full range of services from the initial drug development to industrial scale production.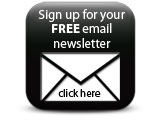 With these acquisitions, SYNERLAB reinforces its market position and becomes a company with five sites, employing 700 people and having a turnover of €85m.
Companies