Saint-Gobain Performance Plastics acquires Applied Bioprocess Containers
Taking advantage of its expertise in the design and manufacture of bioprocess containers
Saint-Gobain Performance Plastics has acquired Applied Bioprocess Containers, a US-based supplier of single-use containers and fluid transfer systems for the biopharmaceutical industry. No financial details have been released.
Based in Plymouth, Minnesota, Applied Bioprocess Containers specialises in the design and manufacture of single-use storage vessels designed for the preparation, collection, storage and transportation of biopharmaceutical liquids, as well as single-use fluid transfer assemblies, including tubing and connectors. The company focuses on developing highly-customised solutions to meet specific customer requirements.
Michael Cahill, Vice President of Saint-Gobain Performance Plastics' Fluid Systems division, into which the Applied Bioprocess Containers business will be integrated, said: 'Applied Bioprocess Containers brings us a strong expertise in design and manufacturing of bioprocess containers, while Saint-Gobain has a recognised leadership in fluid transfer components, especially tubing and connectors. This now increases our ability to serve customers globally with a more comprehensive product portfolio.'
This is the third acquisition made by Saint-Gobain Plastics in as many months, expanding its capabilities as a full service provider to the pharmaceutical industry.
In January it bought American Fluoroseal Corporation, a Maryland-based manufacturer of fluoropolymer bags for medical use and sterile sampling systems for pharmaceutical manufacturing processes, and in December 2012, Twin Bay Medical of Michigan.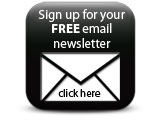 Saint-Gobain Performance Plastics is headquartered in Aurora, Ohio. Its product offering includes films, foams, coated fabrics, bearings, seals and fluid systems.
Companies