Sandoz to buy dermatology specialist Fougera
US$1.5bn deal makes Sandoz leading generic dermatology medicines company worldwide
Novartis has agreed to buy US dermatology generics specialist Fougera Pharmaceuticals for US$1.5bn in cash.
The transaction will make Sandoz, the generics division of Swiss drugmaker Novartis, the leading generic dermatology medicines company globally and in the US, with estimated annual global sales of nearly $620m, complementing its existing global leadership positions in biosimilars and generic injectables, anti-infectives and ophthalmics.
Fougera had sales of $429m in 2011 and employs 700 people at its two primary sites in New York. It has 45 products and a branded specialist pharmaceuticals business with 17 brands. The company added that 'numerous product launches' are planned in 2012.
Sandoz has a presence in more than 130 countries worldwide.
Novartis said US dermatology generics 'is an attractive industry segment', with 2011 sales of $2.1bn and double-digit growth in recent years.
Jeff George, global head of Sandoz, said the deal strengthens the firm's differentiated products strategy and brings 'valuable technical capabilities in the area of topical dermatological products, particularly in the development and manufacturing of semi-solid forms such as creams and ointments'.
Don DeGolyer, president of Sandoz US, said Fougera and Sandoz serve many of the same customers in the US, and will create 'significant sales and cost synergies with Sandoz's sizeable US generics business'.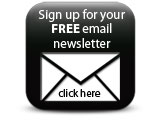 The transaction requires regulatory approvals and should be completed in the second half of 2012.
Companies