Sanner replaces cardboard boxes with GMP compliant plastic crates
Sanner, manufacturer of primary packaging for pharmaceuticals, chose CurTec's lidded crate as an alternative to the cardboard boxes it had been using to pack closures after production
The crates are made from a strong plastic and have been intensively tested under pressure loads
Sanner, a manufacturer of primary packaging for pharmaceuticals, was looking for an alternative to the cardboard boxes it had been using to pack closures after production. The packaging not only needed to provide benefits in the process, it also had to meet GMP regulations. CurTec's lidded crate offered significant benefits compared with other suppliers.
Making storage efficient by higher and safer stacking
The stacked crates take up much less space than cardboard boxes
Sanner produces around 2 billion plastic packages and packaging components each year for the pharmaceutical industry. A large number of these are warranty closures. After production, the closures were collected in large cardboard boxes. These boxes were then reused various times, but caused various drawbacks in the process.
'We had to unfold the cardboard every time we used them. Furthermore, we were only able to use the boxes two or three times. However, the main reason why we began searching for an alternative form of packaging was the need to use our warehouse more efficiently. The cardboard boxes were not strong enough for stacking and this meant that they took up a lot of space,' said Mr Monitzer, Production Leader at Sanner.
Replacement of cardboard boxes
In addition to achieving some gains in efficiency, there were other reasons why Sanner was looking to replace the cardboard boxes. Sanner is a German company that places great importance on quality and safety. Compliance with Good Manufacturing Practice (GMP) regulation plays an important role. This regulation dictates that cardboard cannot be reused.
Cardboard represents a contamination risk, which must be avoided at all times. The new packaging not only needed to be strong and stackable, it also had to ensure a safe process and avoid any contamination risks.
Extended selection procedure
Sanner invited various companies to provide a clean, stable and easy manageable alternative to their cardboard boxes. However, as it turned out, almost none of the plastic crates proved strong enough during testing. 'The hinges would break or the walls would give way when we stacked them higher,' said Monitzer. 'CurTec's lidded crate was the only one emerging positively from the test.'
Unique construction
CurTec's crates are made from a strong plastic and have been intensively tested under pressure loads. The unique construction of the hinges used in the lidded crates means that they remain intact after stacking. In all the other lidded crates, the hinges protrude above the crate. When pallets are stacked on top of each other, the load becomes concentrated at a point on the hinge. The hinge is the most vulnerable part of a lidded crate. In CurTec's lidded crates, however, the hinge has been designed in such a way that it is protected when handling, transporting and stacking pallets.
The positive test results made Sanner choose the 52-litre lidded crate by CurTec. The plastic crate was specially produced for the company in its preferred grey colour.
Sanner produces around 2 billion plastic packages and packaging components each year for the pharmaceutical industry
A satisfying solution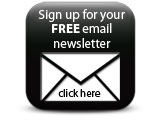 Sanner has now been working with the lidded crates for some time. 'We are satisfied with both the sales contact and the product. The crates offer value for money. In addition to meeting our needs on GMP and allowing high stacking, they are also more efficient in the process,' Monitzer explained. 'Employees on the shop floor specifically ask for the lidded crates because they are so easy to handle. In contrast to cardboard boxes, which first needed to be folded, these crates can be used instantly.'
Companies