Sanofi Pasteur MSD to commercialise 6-in-1 paediatric vaccine across Europe
Vaccine submitted to European Medicines Agency
Sanofi Pasteur MSD, the joint venture between the vaccine division of French drugmaker Sanofi and Merck (known as MSD outside the US and Canada), plans to license and commercialise a 6-in-1 paediatric vaccine in its European territories.
The new hexavalent vaccine, developed by Sanofi Pasteur, is the only fully liquid, ready to use 6-in-1 vaccine to protect infants against diphtheria, tetanus, pertussis (whooping cough), Hepatitis B, poliomyelitis and invasive infections caused by Haemophilus influenzae type b.
'This is a landmark for our company as we hope to provide healthcare professionals in Europe with a ready-to-use hexavalent vaccine that will raise the standard of care in vaccination for millions of infants,' said Jean-Paul Kress, president of Sanofi Pasteur MSD.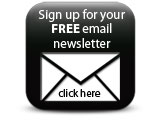 Sanofi Pasteur MSD has submitted the vaccine to the European Medicines Agency (EMA) and upon approval will sell it in its European territories under its own brand name.
Companies