Sanofi Pasteur to use VBI technology to develop more stable vaccine candidate
French company has the option to acquire certain worldwide rights to LPV technology
Sanofi Pasteur has chosen to use the LPV (lipid particle vaccine) technology of US biopharmaceutical firm VBI to develop a more stable formulation of one of its key vaccine candidates.
As part of the deal, Sanofi Pasteur will have the option to acquire certain worldwide rights to use VBI's LPV technology in its vaccines.
The companies have neither named the vaccine candidate nor disclosed financial terms of the agreement.
VBI's President and CEO Jeff Baxter said its LPV technology has shown 'great promise in stabilising vaccines and biologics of a variety of classes and targets. This collaboration reinforces the potential of our technology.'
According to the company, LPV technology has the potential to confer thermostability up to 40°C by using a proprietary process and lipids which surround and enclose the antigen (active component) of a vaccine or biologic.
VBI has completed proof of concept thermostability studies on a number of vaccine and biologic targets.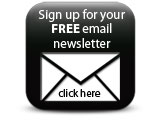 The company is headquartered in Cambridge, MA with research facilities in Ottawa, Canada.
Companies