Sanofi and MJFF to conduct trial on potential Parkinson's disease treatment
All data and results will be owned by MJFF and shared with Sanofi
Sanofi is to collaborate with the Michael J Fox Foundation (MJFF) by conducting a clinical trial to assess one of the French pharmaceutical firm's potential treatments for Parkinson's disease.
Under the terms of the agreement, MJFF will sponsor a Phase Ib clinical trial to assess the safety and tolerability of Sanofi's AVE8112, a phosphodiesterase type IV inhibitor, in patients with Parkinson's disease.
All data and results generated will be owned by MJFF and shared with Sanofi. Further development plans will be based upon the results of the study, which will be conducted in Baltimore and Los Angeles in the US.
Sanofi's global r&d president Dr Elias Zerhouni said: 'We hope to continue to develop relationships with private foundations like the Michael J Fox Foundation to pool our resources and maximise the potential of our drug portfolio to address unmet medical needs.'
Todd Sherer, chief executive of MJFF, said AVE8112 has shown 'promising pro-cognitive activity in preclinical models that could be of interest to the under-addressed cognitive aspects of Parkinson's disease'.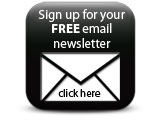 He added: 'Groundbreaking collaborations with like-minded partners such as Sanofi are a hallmark of the Fox Foundation's approach and help the organisation speed scientific advances with potential to improve the treatment of Parkinson's for patients today and in the future.'
Companies