Sartorius Stedim Biotech and Refine agree collaboration
Biotechnology | Finance | Equipment
To develop a high-density cell cultivation process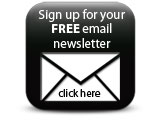 International pharmaceutical supplier Sartorius Stedim Biotech (SSB) is to collaborate with Refine Technology (Refine), the US developer of a cell retention device called the ATF System, on the development of a process for high-density cell cultivation. The aim is for the ATF System to be connected to SSB's single-use Biostat bioreactors.

This joint development follows a global collaboration between SSB and G-Con Manufacturing agreed last week.

Christel Fenge, vice president of fermentation technologies at SSB said the firm decided to work with Refine to create 'a better platform for late-stage clinical and commercial-scale biopharmaceutical manufacturing processes'.

'Our objective is to give our customers the confidence of a well-thought-out system featuring optimal and robust high-density cell cultivation via perfusion and concentrated fed-batch processes.'

John Bonham-Carter, vice president of sales and business development at Refine, which is based at Pine Brook, New Jersey, added that the objective is dramatically to reduce the risk and cost of upstream processing through continuous culture and process intensification.

As a first step, SSB and Refine are providing users with initial application and protocol guidance for connecting the SSB single-use and reusable bioreactors and Refine's ATF System on their websites:

www.refinetech.com/atf-selector-tool.php; www.sartorius-stedim.com/WW/en/fermentation_und_zellkultivierung/8v4u2jvba8q_artikel_liste.htm

In the future, both companies will work closely together, along with customers, to provide improved automation and process operation.


Companies