Scanware electronic at Achema 2018: Quality Control by 3D Technology
Find out more about LYNX-SPECTRA 3D, the companies image processing system by visiting scanware electronic at Hall 3.1, Stand A55
With LYNX-SPECTRA 3D the scanware electronic presents an image processing system for 3D control. The system is used for inspection tasks that cannot be solved by 2D cameras. The system will be presented at Achema.
Whether inspection in the event of poor contrast between product and film, control of double filling or checking multi-layer tablets – a large number of applications cannot be realised process-reliable with conventional colour systems.
With LYNX-SPECTRA 3D scanware shows a proven and unique system for the 3D control of packaging materials and products from the pharmaceutical, cosmetic and food sectors.
LYNX-SPECTRA 3D is a high-resolution, laser-based image processing system that checks for undesirable deformations of any kind such as pressure points, bulges or chipping. The laser used in the system uses triangulation to determine both the geometry and volume of products. Contrasts and colours are therefore irrelevant in this approach.
"For inspection tasks with poor contrast and fragile products, the laser light sectioning method offers outstanding technology and a very good combination of high speed and excellent image quality," explained Harald Mätzig, MD of scanware electronic.
"We have developed optimized image processing algorithms and application-specific software solutions for 3D control and are continuously working on new functions. This makes us ideally equipped for the inspection of increasingly versatile products and the increasingly complex requirements of pharmacists."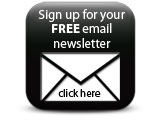 Further applications are the inspection of braille, ampoules, powder and inhalers as well as checking the geometry of blisters. Since the 3D system only provides a height map of the scanned area, it is usually used in conjunction with a colour system to detect all possible errors.
Companies