Schizophrenia treatment urgently requires drugs targeting negative symptoms
The schizophrenia market across the seven major markets of the US, France, Germany, Italy, Spain, the UK and Japan is set to rise from $6.4 billion in 2015 to $7.3 billion by 2025, registering a compound annual growth rate of 1.4%, according to research and consulting firm GlobalData
The company's latest report states that major drivers of this modest growth include the uptake of novel pipeline products that have been designed to satisfy unmet needs in the disease and development of long-acting injectable (LAI) formulations of atypical antipsychotics to improve patient compliance, a notable unmet need.
However, Christos Michaelides, PhD, GlobalData's analyst covering neurology and ophthalmology, notes: "While schizophrenia market growth will primarily be driven by the arrival of late-stage pipeline products, such as Minerva's MIN-101 and Intra-Cellular Therapies' ITI-007, both of which are directed towards the treatment of negative symptoms associated with schizophrenia, these symptoms will remain a significant unmet need in the space."
Negative symptoms are conceptualised as an absence or diminution of normal emotional responses or thought processes, and include those such as apathy or asociality. Positive symptoms, by contrast, are described as those that healthy individuals would not experience, including the reality distortion symptoms of hallucinations and delusions, as well as disorganised thoughts and behaviours.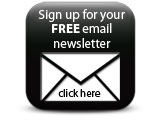 Michaelides continues: "According to GlobalData's primary research, there is no drug that can treat the negative symptoms of schizophrenia currently available. Several studies have found that avolition, social withdrawal, flat emotional affect, and speech and movement dysfunction have a greater negative impact on the quality of life and dysfunctional outcomes of schizophrenic individuals than positive symptoms of the disease. A drug addressing this is therefore urgent."
"Drugs such as MIN-101 and ITI-007, would mean this unmet need is somewhat satisfied during the forecast period. However, GlobalData believes that opportunity will remain for pharmaceutical companies to develop a drug that effectively targets negative symptoms of schizophrenia by 2025. Indeed, there is considerable R&D risk as past pipeline drugs that have attempted to target negative symptoms failed in clinical trials due to lack of efficacy."
Companies