Schott researcher receives Turner Award
Professor Volker Rupertus is honoured for his involvement in the International Commission on Glass
The International Commission on Glass (ICG) has presented its Turner Award to Schott researcher Professor Volker Rupertus, in recognition of his many years of active support to the ICG's Technical Committees and his expertise on the surface characteristics of glass. Building on this, Rupertus has done pioneering work on developing a quick test for monitoring the propensity of glass delamination occurring in pharmaceutical vials.
Rupertus was part of a team of Schott scientists who examined the basic mechanisms of delamination behaviour and consequently developed a production process for manufacturing glass vials with appropriate surface conditions. Based on this team research, Rupertus finalised a testing procedure for controlling the delamination propensity of glass vials during production. This Schott Delamination Quicktest for the first time allows a threshold value to be defined for a vial's tendency to delaminate.
Professor Volker Rupertus has received the Turner Award from the ICG
The Quicktest and the threshold values were verified by the company's analytics department by using a set of data and acceleration studies. A scientific paper about the Delamination Quicktest was published in the PDA Journal Pharm Sci and Tech 2014, 68 373-380.
Rupertus studied technical physics at the University of Kaiserslautern and earned his PhD in the field of glass surface science. In 1995, he started his career at Schott's central R&D department.
As head of the analytical department, Rupertus worked with his group for more than a decade for several Schott divisions in the field of process development and characterisation. In 2010 he joined the Pharmaceutical Systems Business Unit as Head of Global Quality. Today, Rupertus has an advisory function as Senior Principle Expert for Schott's Pharmaceutical Systems business unit. Since 2002, he has also been giving lectures in the field of materials analysis and was appointed Honorary Professor at the Technical University of Clausthal.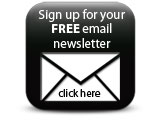 The ICG award, named after ICG's first President, Professor W E S Turner, was presented to Rupertus at the Commission's annual meeting held in Bangkok. Introduced in 2002, the prize rewards those who have made a noteworthy contribution to the ICG Technical Committees.
Featured Companies