Scientific analysis laboratories UKAS accredited for RDF & SRF testing
Scientific Analysis Laboratories (SAL), one of the largest independent laboratories in Europe and part of the Concept Life Sciences Group, has achieved UKAS accreditation for their newly acquired service; Refuse Derived Fuel (RDF) and Solid Recovered Fuel (SRF) testing.
The ever increasing need for waste recycling rather than disposal combined with government incentives, legislative changes and the demand for cheaper energy sources are driving a significant demand for RDF and SRF testing.
SAL has one of the most extensive and diverse ranges of analytical capability in the UK and, after significant investment, expanded this offering to include the testing of RDF and SRF materials.
Business Development Manager, Lee Unwin comments, "The addition of RDF and SRF testing complements our already extensive range of analytical services. UKAS accreditation for these services further reinforces our capability as it provides external endorsement of our competence in performing these tests."
The mutual acceptance of test results and certificates plays an important part in building and maintaining this confidence.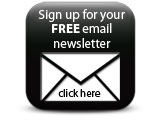 Dave Watson, MD of SAL further adds, "UKAS accreditation is only granted to organisations who have demonstrated that they fully meet the requirements of relevant national and international standards. This is important to our UK based customers but also our international customers as confidence in the quality of goods and services bought and sold is an essential element of international trade. The mutual acceptance of test results and certificates plays an important part in building and maintaining this confidence. UKAS has a key role in ensuring that the organisations that carry out testing, inspection and certification can be relied upon. So essentially UKAS accreditation confirms that SAL is not only competent but reliable; vital requirements of a testing partner."