Secure samples sealed for safety
Cambridgeshire-based product development company 42 Technology has designed and developed a series of products for laboratory equipment supplier Camlab to help prevent sometimes expensive, rare or confidential samples being tampered with.
The use of 1.5ml microtubes in laboratories is widespread, but sample security has not been a major consideration in microtube design until now. The SSK (Secure Sample Keeper) microtube, developed by 42 Technology, has a patent-protected push-fit, tamper-evident cap and is ideally suited to long term storage and transportation. Once the tamper evident seal is broken, the SSK microtube becomes a conventional tube for repetitive, single-handed opening and closing.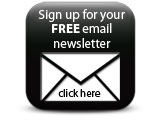 42 Technology has also designed a storage system for the SSK tubes. This small footprint, modular rack system is suitable for microtubes up to 12mm in diameter.
Companies