Seppic obtains EXCiPACT certification
At its excipient manufacturing plant at Castres, France
Seppic has become the first French company to obtain EXCiPACT certification.
EXCiPACT is a voluntary international certification scheme designed and developed to assure cGMP and cGDP standards are being used in the manufacture and supply of pharmaceutical excipients.
SEPPIC, part of Air Liquide and a supplier of excipients and actives to the healthcare industry, received its certificate from Medical Device Certification (MDC), one of the international auditors authorised to grant approval under this standard, for the SEPIPROD site at Castres, France, for its excipient manufacturing process.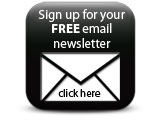 European and US regulations require holders of Marketing Authorisations to audit all their raw materials suppliers for compliance with Good Manufacturing Practice (GMP) and/or Good Distribution Practice (GDP).
Companies