Setting new standards for gelatin in-body applications
Rousselot, a global producer of gelatin and collagen peptides, launches a new medical grade gelatin range, X-Pure, with outstanding levels of purity for in-body applications
Visitors at the Bio International Convention in Boston can find out more at booth #2838 from 4 – 7 June. As part of the event's partnering initiative, Rousselot experts will be available for meeting with interested collaborators throughout the event.
Designed by nature, with low allergenicity and fully compatible with the human body, gelatin has been Generally Recognised As Safe (GRAS) by the US Food and Drug Administration (FDA). Its natural properties and high versatility make it the biomaterial of choice for the pharmaceutical and medical applications, including the most demanding ones such as in-body applications where undetectable or very low endotoxin levels are required.
Endotoxins may lead to immune response, even in minute quantities. For in-body applications, Rousselot has developed advanced gelatins with very low-endotoxin levels that can be used in wound healing, injectable fillers and high-end regenerative medicine applications.
The latest innovation from Rousselot, X-Pure offers unrivalled levels of safety with endotoxin below 100, 20 or 10 Endotoxin Units per gram (EU/g) or even below LAL analysis detection limits 2 if required. The range comprises of different grades of gelatin to exactly match the needs of final medical applications and bring a new level of safety in medical devices for in-body usage.
Gelatin-based hemostats such as sponges, strips or powder are highly efficient in stopping blood flow. Fast acting, gelatin absorbs at least 40 times its own weight. With X-Pure, Rousselot proposes four new gelatin solutions of porcine and bovine origin. The X-Pure 10 P grade in particular, delivers exceptionally safe acid porcine skin gelatin with outstanding foaming properties at unseen lows in endotoxin levels.
For parenteral formulations, Rousselot has developed X-Pure 10 HGP, a hydrolysed gelatin with excellent stabilising properties. As it is purified by a validated process, manufacturers also benefit from maximum quality consistency. X-Pure™ 10 HGP comes with less than 10 EU/g Endotoxin units and is the safest choice for parenteral formulations.
Used in particular for tissue or stem cell bioengineering, or for the controlled delivery of biomolecules, gelatin mimics the extra-cellular-matrix closely and it is one of the most favourable biomaterials used today. However for most applications in the regenerative medicine field, biomaterials should exhibit a strict purity and safety profile.
In the case of cell culture for example, endotoxins have been shown to have a negative effect on cell growth. To answer the needs of this fast growing and diverse market, Rousselot developed five grades of highly purified gelatins, each of them exhibiting different viscosities, gel strengths and endotoxin levels.
"We are extremely proud to bring the purest gelatins to the medical market and to highly sensitive medical applications. This outstanding, industry-leading product offers unique advantages to assure performance, quality and safety across these areas" comments Tanja Vervust, Global Quality Director, Rousselot.
As the global leader in gelatin production and innovation with a strong R&D team and a world-class laboratory in Ghent, we're perfectly positioned to support our clients who want to benefit from our new product. We're looking forward to the Bio International Convention to partner with medical and pharma companies in need of safe and reliable biomaterials."
Rousselot X-Pure endotoxin levels are determined using Charles River LAL (Limulus Amebocyte lysate) assay, validated for our product. This method provides rapid and reliable results without animal testing and is US FDA compliant.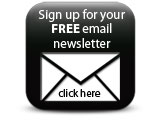 The BIO International Convention is hosted by the Biotechnology Innovation Organization (BIO), which represents more than 1,100 biotechnology companies, academic institutions, state biotechnology centres and related organisations. Visit Rousselot at stand #2838 to find out more.
References
Global Industry Analysts, Inc, Gelatin a Global Strategic Business report, Nov 2016
These levels are determined by means of the Charles River LAL (Limulus Amebocyte lysate) assay, an FDA compliant method.
Featured Companies