Sherpa Clinical Packaging completes CGMP facility
Offers packaging, labelling and distribution services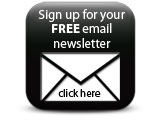 Sherpa Clinical Packaging, a privately held US provider of clinical trial management services, including packaging, labelling and distribution, has opened its newly built CGMP production facility in San Diego, CA.

The new plant is located next to Althea Technologies' clinical and commercial-scale biologics and drug product manufacturing facilities in Sorrento Valley. Sherpa and Althea signed a co-marketing agreement in March to simplify logistics and reduce total product release time.

The new facility includes five controlled-access and monitored packaging suites, and walk-in 2–8°C and –20°C storage areas. Redundant refrigeration systems, alarms, and on site emergency backup generator power are included to minimise potential risks.

'We purpose-built the facility to accommodate the needs of pharmaceutical and biotech clients that require controlled environments for their clinical study materials,' said Mark Paiz, president of Sherpa Clinical Packaging.

'The site offers companies conducting clinical studies an option to label, package, store, and distribute on the West Coast, which is particularly important for many biotechnology companies whose products require cold storage.'

Sherpa anticipates expanding its San Diego workforce in the coming months.


Companies