Shimadzu announces end of year sale
Limited stock of market-leading instrumentation is now available at special prices
Shimadzu has announced its end of year sale.
The company, which provides a broad range of analytical instruments indispensable for research, development, and quality control in a variety of fields, is offering market-leading instrumentation at special prices.
Customers will be able to find savings on selected new and demonstration units, with limited stock available across the ranges of HPLC & LCMS, GC & GCMS, Spectroscopy (UV/Vis & FTIR).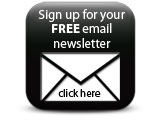 The complete list of special offers available at: shimadzu.co.uk/sale2019
Featured Companies