Shire appoints new head of R&D and Chief Scientific Officer
Dr Andreas Busch
Shire, the global biotech leader in rare diseases, announced that Dr Andreas Busch, will join Shire as Executive VP, Head of Research and Development and Chief Scientific Officer, and will also become a member of the Company's Executive Committee beginning in January.
Dr Howard Mayer, currently serving as the company's Head of Research and Development, has been appointed Chief Medical Officer, also effective from January 2018.
"Andy is an outstanding scientist with extensive experience leading research and development functions, and an established track record of building broad portfolios that encompass both biologics and small molecules," said Dr Flemming Ornskov, MPH, CEO of Shire. 
"We look forward to Andy enabling us to further accelerate our ability to discover novel treatments for our innovative rare disease pipeline."
Busch is currently Head of Drug Discovery and a member of the Executive Committee for the Pharmaceuticals division of Bayer, where he leads a team of approximately 3300 researchers.
Prior to joining Bayer, Busch was Global Head of Cardiovascular Research at Hoechst and Sanofi-Aventis. Prior to that, he led independent research groups as a Heisenberg Fellow at the University of Tübingen and the Max-Planck-Institute for experimental Medicine in Göttingen.
Busch is a member of several supervisory and scientific boards, including the German Cancer Research Center, the University of Tübingen, the Max-Delbrück-Center and the Max-Planck-Institute of Molecular Genetics.
He also holds the title of Extraordinary Professor of Pharmacology at the Johann Wolfgang Goethe-University in Frankfurt, Germany. Busch received his license to practice Pharmacy and PhD in Pharmacology from the Johann Wolfgang Goethe-University Frankfurt.
He is the author of some 400 publications and abstracts, and received the prestigious Sir Bernard Katz and Franz Volhard Awards for his work on renal and cardiac ion channels and transporters.
"I am excited by the opportunity to lead the research and development function for Shire, which has developed and brought to market numerous high-impact medicines targeting underserved patient populations," said Busch.
"This is a unique time to join Shire, as it has built an industry-leading pipeline of rare disease programmes in recent years and has a sharp focus on serial innovation in areas of significant patient need. I believe there is tremendous opportunity to accelerate this effort and look forward to leading this talented R&D team."
Dr Howard Mayer, is currently Senior VP and Head of R&D at Shire. Previously, he was Senior VP and Head of Global Clinical Development at the Company. Mayer joined Shire in 2012 and has been responsible for global clinical development across immunology, hereditary angioedema, haematology, lysosomal storage disorders, gastrointestinal / internal medicine / endocrine, ophthalmics, a growing franchise in oncology and neuroscience.
Prior to joining Shire, he served as Chief Medical Officer at EMD Serono, a division of Merck KGaA.
Ornskov continued: "Howard is an established leader at Shire and in the industry, with extensive clinical development and regulatory experience across a variety of therapeutic areas."
"He has been an integral component to building and advancing Shire's pipeline with nearly 40 programmes in the clinic, including 17 in later stages of development. I am confident he will thrive in his new role, as we continue to seek to deliver novel rare disease treatments to patients in need."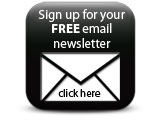 Mayer obtained his BA from the University of Pennsylvania and his MD from Albert Einstein College of Medicine in New York, which was followed by an internship and residency at Mount Sinai Hospital and an Infectious Diseases fellowship at Harvard Medical School. He currently serves on the Board of Directors for Genocea Biosciences, as well as the scientific advisory boards of Macrolide Pharmaceuticals and Arsanis Biosciences.
Companies