Shire to acquire SARcode Bioscience
Gains a new Phase III compound being investigated for dry eye disease
Shire is to acquire SARcode Bioscience, a privately held biopharmaceutical company based in Brisbane, California, in the US.
Shire has made an upfront payment of US$160m and SARcode shareholders will be eligible to receive additional undisclosed payments if it achieves certain clinical, regulatory, and/or commercial milestones.
The deal is expected to close in the second quarter, subject to regulatory approval in the US.
This acquisition continues to expand Shire's presence in the ophthalmology therapeutic category and brings a new Phase III compound currently under development for dry eye disease into Shire's portfolio.
Shire anticipates launching Lifitegrast in the US in 2016
Shire anticipates launching Lifitegrast, a small molecule integrin antagonist, in the US in 2016 pending a positive outcome of the Phase III clinical trial and regulatory approvals. Shire will acquire the global rights to Lifitegrast and evaluate an appropriate regulatory filing strategy for markets outside the US.
Around 25 million people in the US suffer from dry eye disease, and of approximately 9 million patients who are candidates for prescription drug treatment, around 10% are treated with the only currently approved prescription product for dry eye disease, indicated to help increase the eyes' natural ability to produce tears, which may be suppressed by inflammation due to chronic dry eye. However, there is no approved treatment indication that includes symptoms of dry eye.
'The acquisition of SARcode is a demonstration of Shire's focus on continuing to build our research and development pipeline with innovative, well-differentiated assets that address significant unmet patient need,' said Flemming Ornskov, Shire's CEO designate. 'This acquisition and our recent acquisition of Premacure have the potential to provide the basis for an attractive ophthalmology business for our company, given the significant growth opportunities in this therapeutic area as well as Shire's proven expertise in specialist markets.'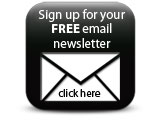 The global ophthalmic pharmaceutical market was worth approximately US$13bn in 2012 with a compound annual growth rate of 4.5%.
Companies