Sigma-Aldrich deal boosts Q1 sales and earnings at Merck
The acquisition took first quarter sales in North America up to a 26% market share
Stefan Oschmann: 'The integration of Sigma-Aldrich is progressing quickly and we are also right on target with our debt reduction'
The acquisition of Sigma-Aldrich played a major role in increasing sales and earnings at Merck in the first quarter of 2016.
Group net sales rose by 20.5% to €3.7bn (Q1 2015: €3bn).
Organically, group sales grew by 4.7% thanks to the strong operating performance of the Healthcare and Life Science business sectors. Sales increased by 19.8% due to acquisitions, primarily that of Sigma-Aldrich, which closed in November 2015.
In Q1, Merck grew organically in all regions, especially in North America and Latin America. The Sigma-Aldrich deal helped North American sales rise considerably to a 26% share (Q1 2015: 20%). Europe, accounting for 33% of group sales, was the largest region.
'We started off 2016 well and have grown profitably. The integration of Sigma-Aldrich is progressing quickly and we are also right on target with our debt reduction,' said Stefan Oschmann, Chairman of the Executive Board and Merck CEO.
EBITDA pre exceptionals rose by 27% to €1.1bn (Q1 2015: €853m) thanks to the good operational performance of Healthcare and Life Science as well as the Sigma-Aldrich acquisition. Group EBIT rose by 76.8% to €849m (Q1 2015: €480m).
Merck's net income more than doubled in the first three months of the year to €591m (Q1 2015: €282m).
The Healthcare business sector achieved good organic sales growth of 5.4% in Q1, growing organically in all regions except Europe. This was cancelled out by negative foreign exchange effects of –6.8%. In addition, the return of the rights to Kuvan to BioMarin Pharmaceuticals lowered sales by –1.0%. Consequently, Healthcare net sales fell by –2.4% in the first quarter of 2016 to €1.6bn (Q1 2015: €1.7bn).
Rebif, which is used to treat relapsing-remitting multiple sclerosis, saw sales of €422bn (Q1 2015: €430m), while sales of oncology drug Erbitux were stable at €207m (Q1 2015: €205m).
With Gonal-f, a recombinant hormone used in the treatment of infertility, Merck achieved sales of €187m (Q1 2015: €164m).
EBITDA pre exceptionals for the Healthcare business sector grew by 10.3% to €508m (Q1 2015: €461m) thanks to a solid organic performance and the end of commission expenses stemming from the co-promotion of Rebif with Pfizer.
Sales increased in the Life Science business sector in the first quarter of 2016 by 89.3% to €1.4bn (Q1 2015: €738m). Apart from solid organic growth of 8.9% across all regions, the acquisition of Sigma-Aldrich fuelled sales by 81.6% or €602m.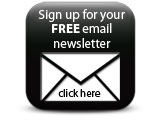 At €393m, EBITDA pre exceptionals for Life Science in the first quarter was more than two times higher than €184m in Q1 2015.
Companies