Sigma-Aldrich links up with UC San Francisco's Catalyst Programme
To accelerate the commercialisation of innovative research tools
US life science and technology company Sigma-Aldrich has agreed to support UC San Francisco's (UCSF) Catalyst Awards programme.
Under the tie-up, a Sigma-Aldrich representative will participate in reviewing and consulting for projects in the Catalyst Awards programme, which funds UCSF scientists who wish to move their translational research into product development.
The goal of the alliance is to foster the exchange of scientific and business ideas between UCSF and Sigma-Aldrich research and business leaders, delivering value for Sigma-Aldrich, its partners and customers.
As part of the involvement in the UCSF Catalyst Awards review panel, Sigma-Aldrich will provide technical insight and market guidance to enable rapid translation into useful research tools and reagents. This will offer UCSF the support to focus on research and development in pursuit of innovative new technologies and sustainable solutions.
No financial details have been revealed.
Sean Muthian, Director of Strategic Marketing at Sigma-Aldrich, said: 'We hope that Sigma-Aldrich's partnership with the UCSF Catalyst Programme will make advanced technologies readily available to translational researchers and speed the development of therapies to improve the quality of life. In addition, our commitment to standardising the manufacture, delivery and use of these tools may help address some of the challenges of reproducibility with home-brewed research materials.'
'This collaboration marks an important step in cultivating critical industry-academic partnerships,' added June Lee, Director of the UCSF Catalyst Programme. 'Sigma-Aldrich has deep expertise and industry-leading capabilities that are complementary to the scientific work at UCSF.'
The Catalyst Awards programme includes four different tracks of focus, including therapeutics, diagnostics, devices and digital health.
Applications are reviewed by a panel of expert advisors who have specialized experience related to product development and commercialisation.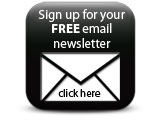 Sigma-Aldrich has also established agreements with The Scripps Research Institute and VIB to accelerate the commercialisation of novel translational tools.
Featured Companies