Sigma-Aldrich to sell branded solvents and inorganics business in EU to Honeywell
Part of commitment made to European Commission to receive approval for sale to Merck
Sigma-Aldrich has agreed to sell its branded solvents and inorganics business in the EEA to Honeywell. The sale also includes global rights to the company's Fluka brand.
The sale should fulfil the commitment the company made to the European Union in order to receive final approval for its sale to Merck KGaA of Darmstadt, Germany.
Merck will now submit the Honeywell agreement to the European Commission, which has to approve the transaction for the acquisition of Sigma-Aldrich to be completed.
The European Commission provided conditional approval of Merck's acquisition of Sigma-Aldrich on 15 June.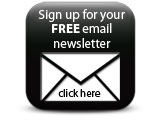 The two companies announced the US$27bn deal in September 2014.
Companies