Skyepharma acquires novel inhaled therapy platform
New product opportunity to be developed as an anti-inflammatory treatment for COPD
Oral and inhalation drug delivery company Skyepharma has acquired the global rights and related intellectual property to a novel inhaled therapy platform from Pulmagen Therapeutics (Synergy) Limited.
Skyepharma will apply its expertise in inhaled drug development to develop a first product (SKP-2075) for chronic obstructive pulmonary disease (COPD) through to the completion of a phase II efficacy and safety trial sized to produce clinically significant data. It will then seek to outlicence SKP-2075 to a pharmaceutical partner for late-stage development and commercialisation.
Pulmagen will receive a share of Skyepharma's potential future revenues and launch milestones from the successful exploitation of the acquired platform.
Pulmagen discovered that the inhalation of an ultra-low dose of theophylline together with an established inhaled corticosteroid (ICS) has an effect of unlocking the anti-inflammatory potential of ICS in the treatment of COPD. Pulmagen has already conducted a phase II clinical trial in moderate to severe COPD patients where the observed treatment difference in lung function supported the hypothesis.
Pulmagen and Skyepharma believe that the use of ultra-low dose inhaled theophylline to increase sensitivity to ICS could have applications in a range of COPD products, including combinations involving ICS, especially for patients whose condition is inadequately controlled by available therapies. The approach may also have potential for certain patients with bronchial asthma.
'Pulmagen has already demonstrated better lung function with a nebulised form of SKP-2075 compared with ICS alone and this supports the concept that an ultra-low dose of inhaled theophylline could potentiate the effectiveness of inhaled corticosteroids in patients with COPD,' said Peter Grant, CEO of Skyepharma. 'If successful, SKP-2075 could offer COPD patients an important new treatment option and Skyepharma with a patented therapy platform from which to develop further products.'
Skyepharma will commence development of SKP-2075 in the second half of 2014 and aims to have results of the phase II efficacy and safety trial available in 2017.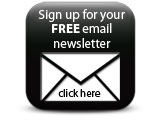 Dr Christopher Ashton, CEO of Pulmagen, said: 'We believe this approach to inhaled corticosteroid-sensitisation has significant potential in COPD and Skyepharma has exactly the right expertise to take SKP-2075 and the related platform to the next stages of development.'
Companies