Slovenian firm is first user of Newman FLR
Lek Pharmaceuticals uses FLR with S350 labelling system
Lek Pharmaceuticals installs FLR system and S350 from Newman Labelling Systems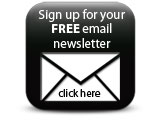 Lek Pharmaceuticals in Slovenia is the first company to install a Faulty Label Removal (FLR) system from Newman Labelling Systems.

The FLR system – which is optional on Newman pharmaceutical labelling machines – removes faulty labels prior to application to a container and transfers them to a paper roll for batch reconciliation and inspection. Newman says the system reduces wastage compared with systems that reject a container after the faulty label has been applied.

Lek Pharmaceuticals is using the FLR system on a Newman S350 automatic self-adhesive labelling system where it will be used to label vials from 2–100ml capacity at speeds up to 280cpm. A variety of labels will be used on the vials, including multi layer and hanger type.

The S350 also includes product infeed and outfeed rotary tables with loading and unloading stations. It has been integrated with a Sys-tec OCV/OCR vision system for label inspection and a special sensor to verify the correct vial cap colour code.

The system also allows the storage and automatic recall of system settings for up to 50 product formats for Lek Pharmaceuticals.

Additional safety measures have been incorporated into the S350 in the form of three levels of password access (operator, supervisor and maintenance), a data logging system (event logging to 21CFR pt.11) and batch printout system.

Newman Labelling Systems is a London, UK-based manufacturer of labelling systems, with models designed specifically for the pharmaceutical industry.


Companies