Smith & Nephew acquires Osiris to focus on regenerative medicine
The companies expect to close the transaction in the second quarter of 2019, subject to customary closing conditions
Namal Nawana, CEO, Smith & Nephew
Smith & Nephew has agreed to acquire Osiris Therapeutics, a fast growing company delivering regenerative medicine products, including skin, bone graft and articular cartilage substitutes, for US$19.00 per share in cash, representing a total equity value of approximately $660m.
Namal Nawana, Chief Executive Officer, Smith & Nephew, said: "Greater presence in the regenerative medicine market enhances our portfolio and will help to accelerate our wound management business as well as provide longer-term innovations in additional channels and indications. We sought out a fast growing portfolio with strong clinical evidence addressing critical needs in the marketplace."
Osiris delivered revenue of $102m for the nine months ended 30 September 2018, an 18.7% increase compared with 2017. Revenue was $36.5m for the three-month period ended 30 September 2018, a 22.4% increase year on year.
Osiris' principal products, Grafix and Stravix, accounted for more than 70% of revenue in the first nine months of 2018 and drove the majority of growth.
"We expect these two products to continue to deliver strong double-digit growth in the medium-term," added Nawana.
Simon Fraser, President, Advanced Wound Management at Smith & Nephew, said: "Grafix offers a compelling new option for managing hard-to-heal wounds and Stravix expands our tissue repair portfolio. We will drive synergies across products from common call points and increased access to our wider customer base."
Osiris also offers BIO4 bone matrix for bone repair and Cartiform, an allograft for articular cartilage repair, products currently exclusively distributed by third parties.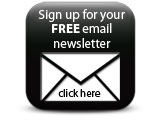 Peter Friedli, Chairman and cofounder of Osiris, said: "I am immensely proud of the business we have built from our research into advanced regenerative technologies. Smith & Nephew is the best new owner to take these products forward, widening access to more customers and restoring quality of life for more patients."
Companies