Sobi Orfadin capsules approved in Saudi Arabia
Swedish Orphan Biovitrum's orfadin capsules approved in the Kingdom of Saudi Arabia for the treatment of hereditary tyrosinemia type 1
Tyrosinaemia is a condition in which the body cannot break down the amino acid tyrosine. Symptoms usually arise within the first six months of life
The Saudi Food and Drug Administration (SFDA) has approved Orfadin (nitisinone) capsules in all strengths (2mg, 5mg, 10mg and 20mg) for the treatment of hereditary tyrosinemia type 1 (HT-1) in combination with dietary restriction of tyrosine and phenylalanine.
HT-1 is a progressive, rare genetic disease that may result in liver and kidney complications and in most cases fatal if untreated. In the most common form of the disease, symptoms arise within the first six months of the child's life.
The Orfadin capsules belong to Swedish Orphan Biovitrum (Sobi).
"The Kingdom of Saudi Arabia is the largest market in the Middle East, and our focus will now be to ensure timely and sustainable access to treatment for people living with HT-1 on this market", said Ahmad Abu-Dahab, Regional Director Middle East and Turkey.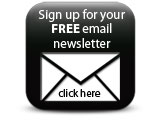 "Sobi's vision is that patients are diagnosed at birth, receive effective and sustainable therapy and go on to live full and healthy lives no matter where in the world they live. This approval is another important step on this journey," said Bodil Jonason, Vice President Commercial Operations and Head of Global Brands.
Companies