Sobi establishes new leadership structure and appoints Torbjorn Hallberg as General Counsel
Torbjörn Hallberg
Swedish Orphan Biovitrum AB (Sobi™) announces the establishment of a new leadership structure; Executive Committee, to replace the Executive Leadership Team in its current form.
Sobi also announces the appointment of Torbjörn Hallberg as new General Counsel, Head of Legal Affairs.
The Executive Committee is Sobi's decision-making body. Regularly, the Executive Committee will be expanded with key functions, to an Extended Leadership Team.
Sobi's Executive Committee consists of:
Chief Executive Officer – Guido Oelkers
Chief Financial Officer – Mats-Olof Wallin
General Counsel, Head of Legal Affairs – Carin Dahlquist (acting)
Head of EMENAR[i] – Hege Hellström
Head of North America – Rami Levin
Head of Specialty Care – Norbert Oppitz
Head of Medical and Scientific Affairs – Armin Reininger
Head of Haemophilia – Philip Wood
Head of Research & Development, Chief Medical Officer – Milan Zdravkovic
Torbjörn Hallberg joins Sobi from Takeda Pharmaceuticals, where he holds the position as Vice President General Counsel Emerging Markets, heading a legal organisation covering 35 markets.
Torbjörn has extensive experience in licensing, mergers and acquisitions. Torbjörn holds a Master of Laws from Lund's University in Sweden and has more than 15 years' experience of in-house counsel roles within pharma.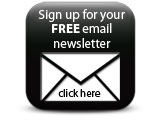 Torbjörn will join Sobi in January 2018.
Companies